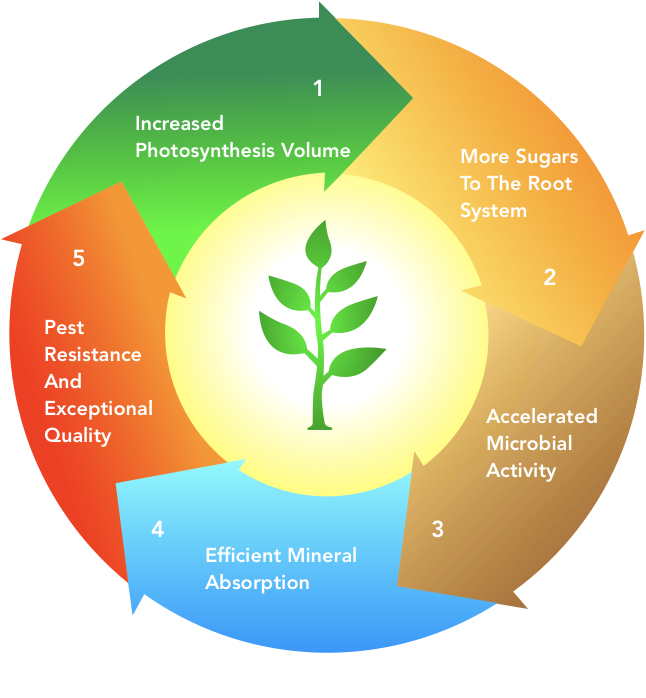 Our Vision
Helping farmers grow more food and fibre sustainably!
Our vision is agricultural sustainability. To grow greater volumes of produce, that contain higher levels of nutrition, requiring only minimal inputs compared to today's standards of practice. 
Thus resulting in a better world, with no threat of food shortages, no occurrences of famine, total land rehabilitation and providing a developmental key to the sustaining of life as humanity expands and attempts to further its reaches.
IMPROVING SOIL QUALITY
Improving soil quality requires outside-the-box thinking, using the latest biological science and understanding the building blocks of great soil. We work closely with our customers to tailor individual solutions to achieve the best results within their enterprises.
PHOTOSYNTHESIS
Unlocking more of its potential. Growing more faster by increasing photosynthetic activity without the use of plant growth hormones (PGRs).
NATURAL CONTROL
The use of PGR's which is contentious, due to potential risk, has highlighted the need for safer, more sustainable methods that model nature's best practice, that has evolved over millions of years.